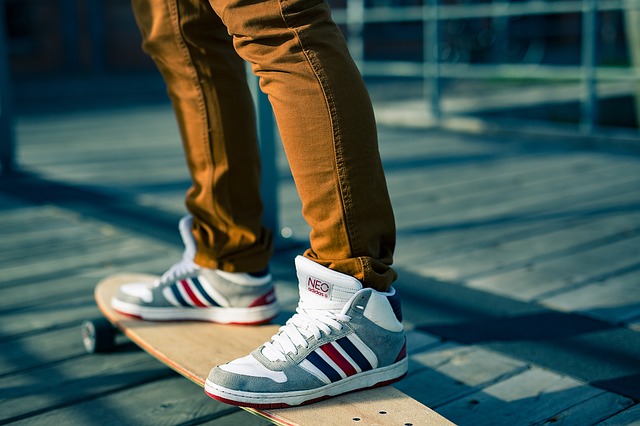 Pants for Men: Latest Fashion
In this modern and stylish world, we often witness almost every man wearing mainstream denim jeans practically every day. However, other stylish pants can enhance the overall look of a man. It is vital to vary a style with different types of pants. Here, presenting the latest fashionable pants that every man needs to consider having.
Latest Pants for Men
Cargo Pants
Cargo pants are highly comfortable and come with multiple oversized pockets on both sides. Cargo pants are for those men who do not like to carry bags to keep their items as with the numerous stylish pockets on the cargo pants; you can store multiple items. Moreover, cargo pants are used for outdoor activities as they consist of heavy-weight fabrics. 
Harem Pants
Harem pant is a modern version of the traditional Indian dhoti. Designers have taken dhoti to a more fashionable level which today is known as harem pants. If you want the ease of movement in an outfit, then you undoubtedly need to have a pair of harem pants. Harem pants will provide not only comfort but also a top-notch and a unique look. Harem pants are mainly worn for casual events or outings.
Skinny or Slim-Fit Trousers
If you love to showcase the slimness of your body while still having an elegant look, then you need to opt for the skinny or slim-fit trousers. Slim-fit trousers will complement an overall outfit to its utmost way. Wearing slim trousers with a pair of classic shoes and t-shirt is undoubtedly the best combination. 
Joggers
Years ago, no men would agree to go out while wearing joggers as there was the misconception that joggers were meant to be worn inside the house or when going to bed. But, nowadays, with advanced fashion styles, you can witness many men wearing stylish joggers outside the home. Indeed, joggers are the best option for casual occasions or going to the gym as they are highly comfortable and stylish.
Extra Tips
Conclusively, you imperatively need to have the pants as mentioned above in your wardrobe list. And yes, do not also forget to add tracksuit bottoms and wool trousers in your inventory. Thanks for reading.